QUALITY,

AUTHORIZATIONS AND CERTIFICATES
Our work must be reliable at all circumstances. We therefore maintain a strict quality system which guarantees that our customers can fully trust us. The quality system at VZLU is continuously extended to cover all latest requirements.
VZLU has maintained and further developed the quality management system based on ISO 9001 since 1999. VZLU is currently certified by TÜV SÜD Czech s.r.o.  pursuant to ISO 9001:2016 standard.
The test and calibration laboratories hold accreditation certificates and authorizations from the Czech Accreditation Institute, Civil Aviation Authority, and Ministry of Defence.
Adherence to the quality system is regularly verified and reviewed by internal and external audits.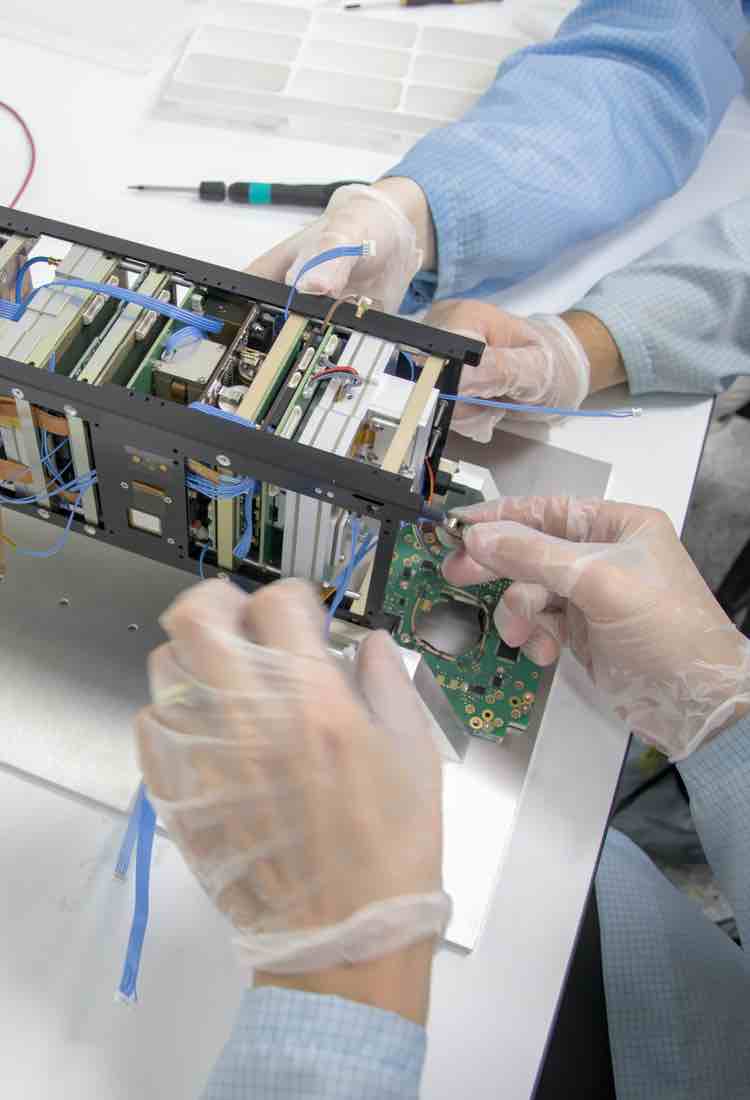 AUTHORIZATIONS AND CERTIFICATES
ISO 9001 TÜV SÜD CZECH CERTIFICATE
Quality management certificate issued by TÜV SÜD Czech, s.r.o.: ISO 9001: 2016.
CERTIFICATE ISSUED BY CZECH ACCREDITATION INSTITUTE
Certificate of accreditation No. 702/2021 to the calibration laboratory No. 2303 – VZLU Calibration Laboratory – calibration of strain-gauges dynamometers in the range from 0.1 kN to 500 kN, valid until 09/2024
Certificate of accreditation No. 550/2020 to the material tests laboratory No. 1756. Tensile, fracture toughness, fatigue, fatigue crack growth, conditioning, compression, interlaminar shear strength and joint strength tests. Valid until 09/2023.
APPROVAL CERTIFICATES ISSUED BY CIVIL AVIATION AUTHORITY
Approval certificate No. L-3-091 in accordance with the procedures of CAA-TI-012-n / 99, to perform demonstrative and verification tests, measurements, calculations and analyses to be specified for each laboratory in the Annex to this certificate.
1. Low speed aerodynamics test laboratory
2. High speed aerodynamics test laboratory
3. Technology and material test laboratory
4. Engine test laboratory
5. Structural strength test laboratory
APPROVAL CERTIFICATE ISSUED BY MINISTRY OF DEFENCE
Approval certificate No. CZE.Z.1006 for testing of military aircraft products in range of the requirements specified by technical standards.
1. Low speed aerodynamics test laboratory
2. High speed aerodynamics test laboratory
3. Technology and material test laboratory
4. Engine test laboratory
5. Structural strength test laboratory